This year we are having our first hybrid annual meeting this year. Voting will be open for online and mail-in ballots from May 9 to June 9. You can log into your SmartHub account to cast your vote. To can get to know the candidates by reading their bios below.  Every member that votes will be entered into a random drawing for bill credits.
After 2 years of virtual only Annual Meetings, we are having an in-person meeting on June 11, 2022 at Trine University's Arc. Many of the festivities will be the same as previously including:
Live music from The Earthtones
Picnic style lunch with a NEW menu of Pulled Pork..... from Bon Appetit
Kids' fun with bouncy houses, obstacle courses and games
Bounce Houses and toys for the children
Annual Business Meeting
Vendor booths from several community entities and beneficial organizations. 
We can't wait to see you there.
2022 Board of Director Candidates: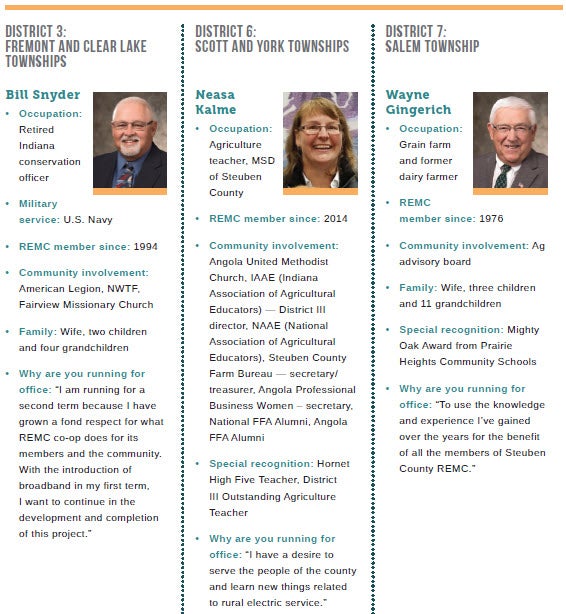 2021 Annual Meeting Minutes (coming soon)
Bill Snyder Petition District 3
Neasa Kalme Petition District 6
Wayne Gingerich Petition District 7
*One vote per membership. (The electric service must be in your name to be entitled to vote.)
** Members who vote online/ SmartHub and by mail will only have their mail ballot counted.
***Members who vote by mail or online will be entered in the giveaways.